This fine room was used as a reception area. It is the core around which all the other rooms in the building are distributed. Noteworthy are the stained-glass windows that add light and colour to the room and a large central lamp, where you can see the Sicart family coat of arms with the papal mitre. This element refers to the papal noble title granted by Pope Pius IX to Isidre Sicart i Torrens, first count of Sicart.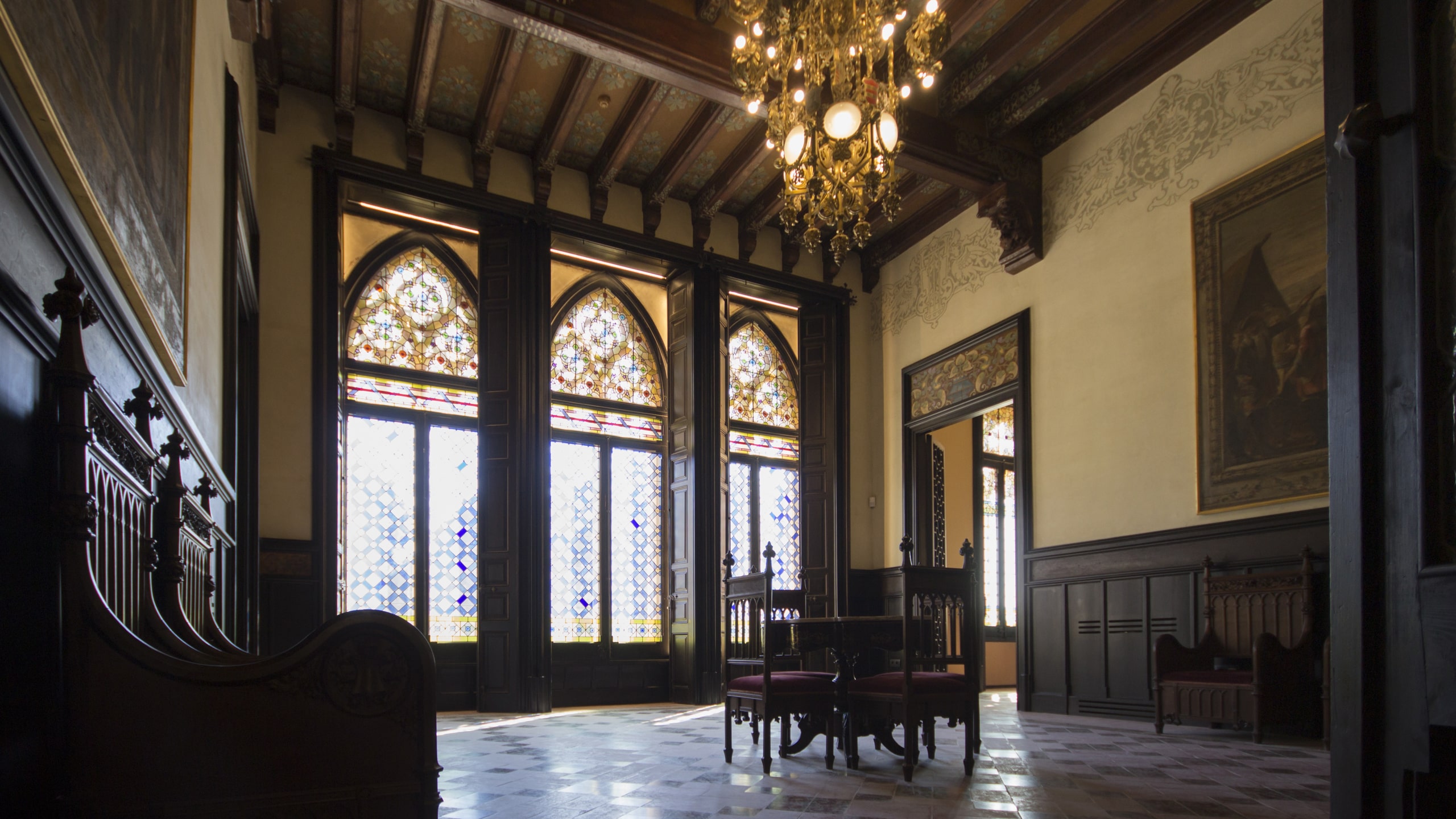 The stained-glass window room is on the first floor of the castle and was used as a large living room and reception room. It is accessed from the ground floor by a large stone staircase.
The stained-glass room is a large, open space with broad windows made of coloured stained-glass set in lead. This type of stained glass is made by cutting the coloured glass to shape to fit the design laid out in lead strips. When it is finished it is waterproofed, making it suitable for use as an exterior window as well as interior decoration.
The windows in the room face the garden on the southern side of the grounds. Through these large coloured windows there is an excellent view of the castle's surroundings. The perimeter fence is see-through, reinforcing the idea that the castle is open to everyone, unlike the old high wall that used to run around the property.