This was an oil and wine cellar. The central square-shaped space acted as a vat, or a built-in tank covered with a Catalan vault. Along the wall there are several openings as well as a small one in the ceiling of the central vat. The opening in this space was used for pouring in the grapes. In the past the layout was not as it is today; each vat was separate from the rest. The cellar was first developed by Johan Kies whose family were producers of distilled liquor.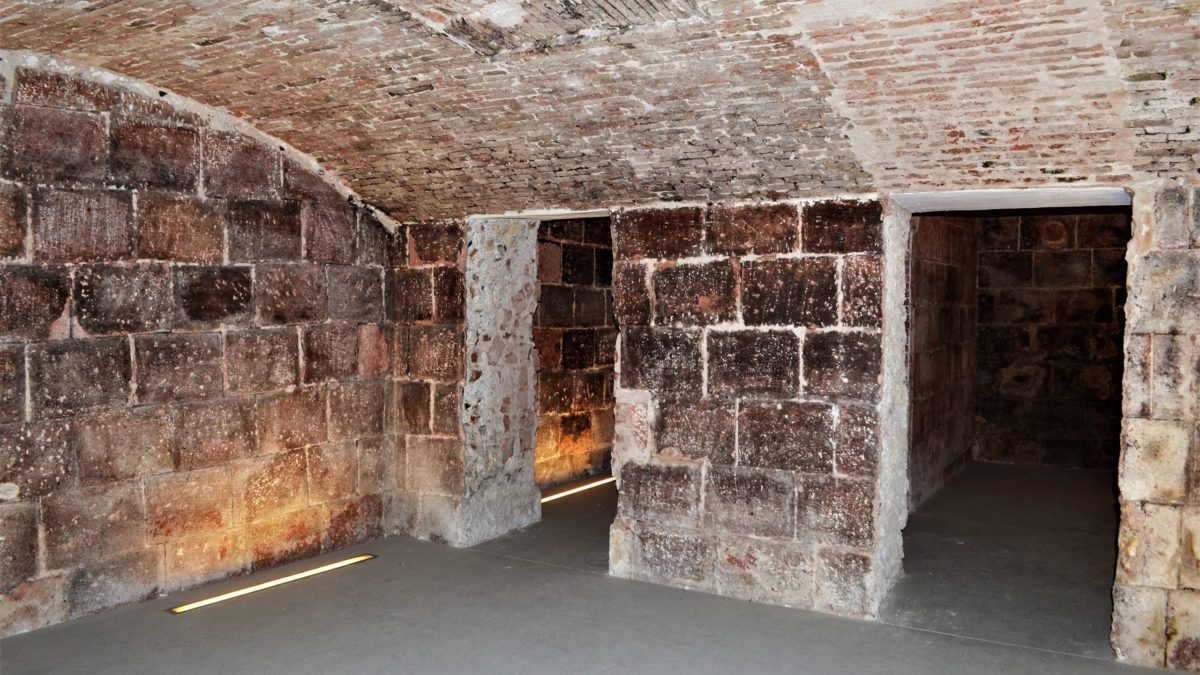 The building has a small basement which can be accessed via the service stairs on the eastern wall of the building.
Here there are three small spaces which were used as a cellar housing the built-in vats separated by ventilated insulating chambers made of large blocks of stone. These rooms were positioned in such a way as to optimise the production of wine using modern construction methods.
This part of the castle was first used as a cellar by the Kies family, who were producers of distilled liquors. Later, while it was owned by the Sicart family, it was put to use during the boom in wine production in Catalonia. This led to the construction of the Vila-seca agricultural co-operative winery located near the castle.
Vila-seca agricultural co-operative winery
The old winery is owned by the Vila-seca town council and is included in the official Inventory of Architectural Heritage in Catalonia. The Vila-seca Agricultural Union was founded 1917 and in the same year it purchased land from the Count of Sicart in order to build a winery. It was designed by Pere Domènech Roura (1881, Barcelona – 1962, Lleida), son of the modernista architect Lluís Domènech i Montaner.
The first stone was laid in March 1919 and the winery processed its first grape harvest in 1920. It was built in sandstone from Les Garrigues. It appears that almost all the builders in the area participated in its construction.
At the end of the twentieth century it stopped operating as a co-operative winery after agriculture became less economically viable in the municipality and local vines were uprooted.
The building is owned by the town council which decided to repurpose it as a cultural center.