The Sicart family dining room is notable for the central table made of wood from Africa and the fireplace which presides over the space. This part of the castle represents the warmth and embrace of the family and was the meeting place for all family members. The fireplace is a prime example of the decorative richness of the applied arts at the time of Modernisme thanks to the combination of pictorial, ceramic, sgraffito and wrought iron work it contains.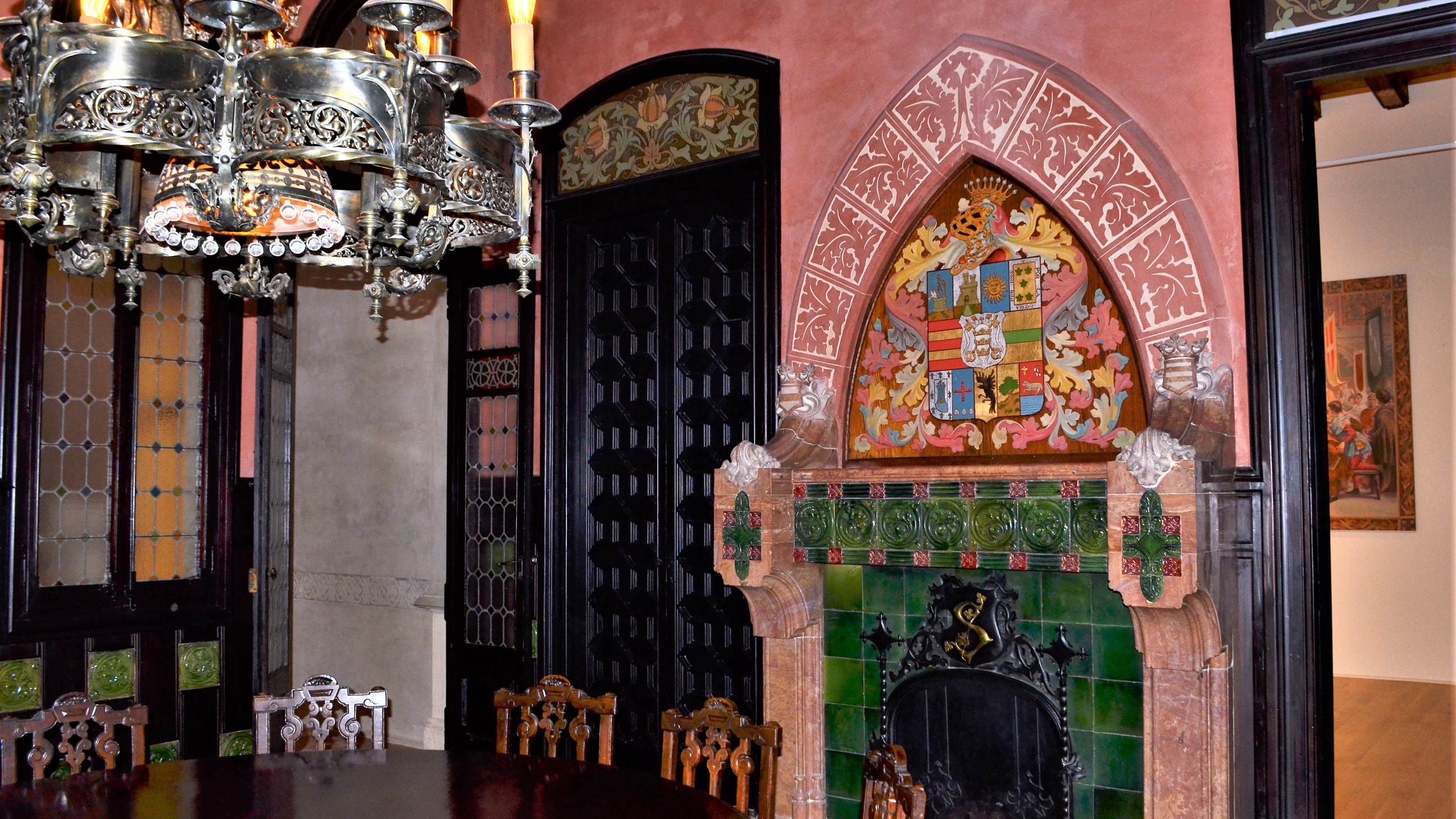 This magnificent room on northern side of the first floor of the castle is the dining room. It is presided over by a modernista fireplace made with glazed tiles and decorated above with the Sicart family coat of arms.
In this room the central table where the family ate and received guests particularly stands out. It was made from a very hard type of wood from Africa. An interesting detail is that the table top was made out of a single piece of wood. It was obtained my making a vertical cut in a tree with a very large trunk. The table is so impressive that Lady Sicart would not let it be covered with a tablecloth so that everyone could admire the finish and elegance of the wood.
After eating, the Sicarts had coffee in a square room on the right-hand side of the main facade. It was also used to receive guests in and is richly decorated with wood, wrought iron and tiles.